Welcome to the official website of the Pitcairn Islands Study Group (PISG). The goal of this website is to help members and visitors develop a deeper understanding of the Pitcairn people and their history and to get the most out of their Pitcairn-related collections (or help them start a Pitcairn collection).
Please enjoy exploring this site and visit often for Pitcairn updates. If you would like to join the group, please make a quick visit to our membership page.








A NEW PISG PUBLICATION by Vernon Kisling

A perfect bound, soft cover, full color 150 page book covering Pitcairn letters 1790-1921, the NZ postal concession 1921-1926, the NZ Postal Agency 1927-1940, and the Pitcairn Islands Post Office 1940+. Stamps 1940-2015 are covered in a revised specialized catalog with color images of all stamps 1940-1990.
Click here for order flyer (PDF).
PISG Has Lost an Extraordinary Lady and Strong Advocate for the
Pitcairn Islands.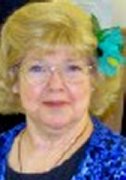 Longtime PISG member, Barbara Kuchau, passed away unexpectedly on October 11th, 2016. She had served as PISG Treasurer and Secretary and lived in Florida. Her fascination with Pitcairn and the Bounty began when she viewed the 1962 Mutiny on the Bounty film. Her fascination had only grown over the years.

She was list Mum of FRIENDS of Pitcairn at Yahoo! and managed a list at Yahoo! for the PISG as well as Facebook groups for both. She will be dearly missed. For more information, please go to the funeral home's website, here. There is a guestbook there to sign as well.
PISG Was Active at World Stamp Show!

Our society was active in several ways at World Stamp Show – New York 2016 (WSS-NY 2016). This is the mother of all United States stamp shows which is held in this country only once a decade. Our board of directors convened for an informal business meeting. Two society members delivered talks about Pitcairn Island, and a society dinner was held at a local Manhattan restaurant. PISG also shared a joint table with another philatelic society for the duration of the show. 
Click here for more details!



Pitcairn Overprint for NY 2016
The PIPB overprinted the recently withdrawn Albatross miniature sheet for World Stamp Show – NY 2016.
Click here for more information, including photos.